Techxodus, Houston's Identity, Future of Offices and more
The lead item this week is my short piece in the Houston Business Journal on New Zealand adopting the Texas Municipal Utility Districts (MUDs) model to encourage more homebuilding in a country with an extremely limited supply of overpriced housing. I helped host a research delegation from New Zealand in 2018 that brought our MUDs model back and successfully crafted and passed similar legislation there – a huge win for our Urban Reform Institute think tank and endorsement of the Texas model for supplying a continuous flow of new, affordable housing.
Moving on to this week's items:
"Harris, the most populous county in fast-growing Texas with 4.7 million people, went to six zip codes on this year's list from just one last year." …
"Almost half of the richest zip codes, 49 of the 100, are in just seven counties: Manhattan & suburban Westchester County in NY, Connecticut's Fairfield County, Chicago's Cook County, California's LA & Santa Clara counties, & Houston's Harris County (6)."
Techxodus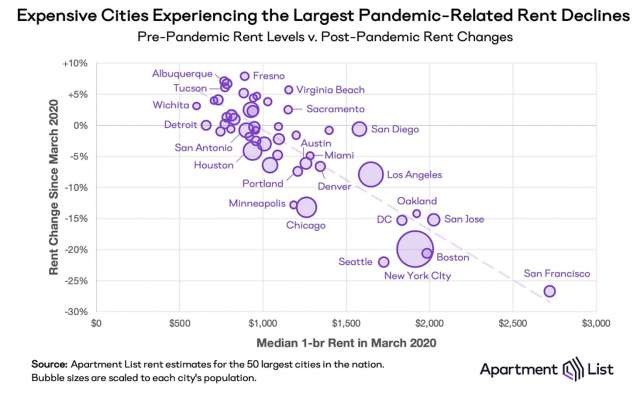 "Travel is a part of our lives. Instead of treating it like a cost, we should embrace it, using it to enhance our economic and social well beings. To the extent that government is involved in transportation, instead of trying to limit travel it should do what it can to enable it and to extend the benefits of travel to as many people as possible."
'There are a number of examples of the Texas-style stack in and around our larger metropolitan areas, including Houston, which, because of its large number of stack interchanges, is known as "Stack City"'
My first time hearing that nickname – curious to hear in the comments if others have come across it before?
NYT: The Future of Offices When Workers Have a Choice (archive link) – Some work spaces in central employment districts may become housing, and some housing in residential areas may become work spaces. My prediction is that managers will try to get people back to the office, but it will be very bumpy (not everybody vaccinated, virus continues to circulate at a low level, employers sued by employees that get sick, people unhappy with returning to commute), and talent will start looking for employers that don't require the commute, even a day or two a week. Also companies will find they can access much more affordable remote talent globally, and those companies will start winning vs. companies constraining themselves to limited, expensive local talent pools. Key excerpt:
"Even before the pandemic, there were signs of trouble with the office market in the handful of cities where the "creative class" had been flocking. In 2018, net migration to New York, Los Angeles and San Francisco was negative, while the U.S. economy grew at a healthy 2.9 percent. Creative magnets like London and Paris were experiencing similar declines.
The explanation for the declines — mostly high housing costs because of severe limits on new construction — obscures other forces that were destabilizing the traditional office market. In the middle of the 2010s, Amazon, Facebook, Google, Apple and others started splitting their headquarters into multiple locations. Stripe, one of the world's most valuable start-ups, went a step further. In 2019, it "opened" a remote hub, hoping to "tap the 99.74 percent of talented engineers living outside the metro areas of our first four hubs" in San Francisco, Seattle, Dublin and Singapore.
For the fastest-growing companies, being able to tap into talent anywhere became more important than having all their teams in one place. Smaller cities were good enough. In retrospect, this shouldn't have been a surprise, despite all the talk about the importance of giant, dense labor markets to fuel innovation. After all, Silicon Valley itself is not a city but a cluster of sprawling towns scattered along a highway.
The defining characteristic of this new version of the creative class may not be where it lives, but its ability to live anywhere it wants. Put differently, people move to certain cities in search of better-paying jobs, but it's now possible to earn high (if not the highest) salaries from almost anywhere. That has been true in certain smaller cities in recent years (Austin and Denver in the United States, for example, and Manchester and Leeds in Britain). To a lesser extent, it has also been true for people who chose not to live in cities at all."
Finally I'll end on a couple of fun items: some very exciting items Houston can look forward to in 2021, including some really cool developments, and a really well-done video by the Rockets on Houston's identity where they hit on a lot of great aspects and moments from our history. Actually choked me up a bit during the disaster parts. Proud of H-Town!
This piece first appeared at Houston Strategies Blog
Tory Gattis is a Founding Senior Fellow with the Houston-based Urban Reform Institute – A Center for Opportunity Urbanism, and writes the Houston Strategies blog.
https://urbanreforminstitute.org/wp-content/uploads/2017/11/Houston_DL.jpg
854
1280
Tory Gattis
/wp-content/uploads/2020/03/URI-logo-claret.png
Tory Gattis
2021-01-12 20:52:10
2022-10-05 11:36:17
Techxodus, Houston's Identity, Future of Offices and more